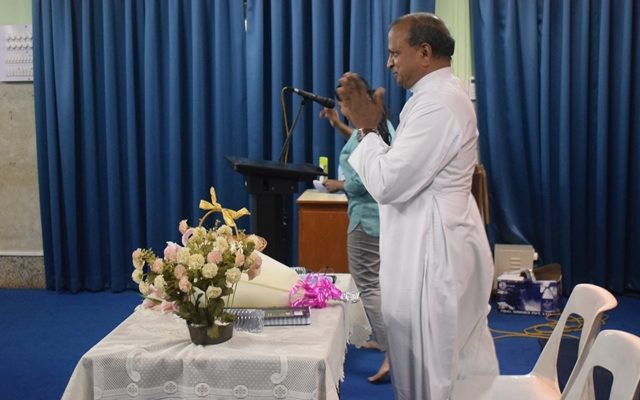 January 23, 2020
Fr. Provincial's
visitation
Rev Fr. Felix Fernandes was on his annual visitation to Don Bosco Panjim from 18th to 21st January 2020, to be among us, for us and the ones who serve. We thank Fr for ministering Christ to us and helping us minister Christ to each other. We are grateful for the many gifts he brings to the Salesian family, for drawing each one of us together in worship, for visiting us in our workplace, for showing us compassion and gratitude, for blessing the students and appreciating so many students who come to our school from distant places, for supporting us in achievements and for encouraging us to take the initiatives.
During the staff meeting Fr spoke of the Visitation as a moment of grace and a time of strengthening mutual communion between the Province and its collaborators. He fondly remembered the departed Fr Olivio and Br Rocha for their kind demeanour walking with Jesus in his friendship and ministry . The serene disciplined atmosphere, the dignified look, above all the eagerness to listen was indeed a sight worth watching during the staff meeting. Fr ended by urging each one associated with Don Bosco to remain dedicated in their noble profession and to pursue the passion with the virtue above all virtues of love and service.
We ask God to bless our Provincial and Priests and confirm them in their calling. To give them the gifts they need. Bless their labors with abundant fruit and may the souls to whom they minister be their joy and consolation.