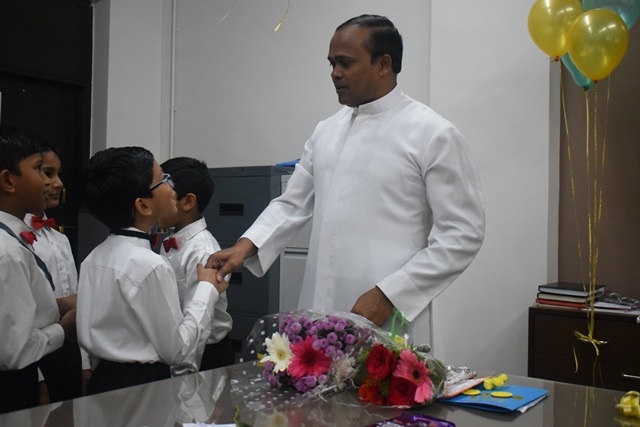 January 22, 2020
Happy Birthday
Dear Fr. Avin….22 Jan 2020
You are a magnetic personality and you have always motivated us to put our best foot forward. May God bless you today with a wonderfully happy birthday and years of tomorrows filled with prosperity and joy. As our Principal you have guided us on each step of the way. We appreciate that a lot and on your big day we wish you a great success and well-being. We are so grateful for all the insights you have shared and the wisdom that you have imparted upon us. Last but not the least your ever ready support to each one of us.
Thank you Fr. Avin for bringing out the best in us with your messages of love, prosperity, and righteousness. As you celebrate your birthday, may God's blessings, grace, favor, and guidance continue to be with you! You are a blessing not only to our generation but to the coming generation too.
Stay Blessed Fr Avin !